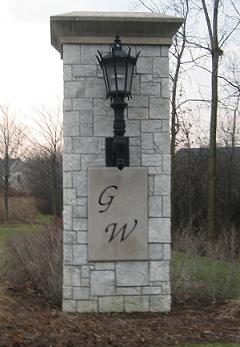 Glenmore Woods Homeowners Association held their Annual General Meeting on Tuesday May 15 2012 at 7:00pm. The meeting was at the Mariani offices at 900 North Shore Drive, Lake Bluff, IL 60044. The meeting lasted one hour. The minutes from the meeting follow.
Glenmore Woods Homeowners Association
Annual General Meeting - May 15 2012 7:00pm
900 North Shore Drive
Lake Bluff, IL 60044

Board Members: John Lucas, David Coughlin, Paul Herring, Bruce Watts, Joe Sturonas
Homeowners: Eric Saunders, Christine Hides, Sue Ebert, Tom Ebert, Frank Keres, Mary Sweitzer, Jerry Herb
Mariani: Jon Lee, Matt Goldsberry
Property Manager: Sarah McMaster
Election
David Coughlin and Joe Sturonas were re-elected through majority vote. They will be serving a 2 year term.  Paul Herring chose not to run for re-election. There is one open board seat. Anyone interested in the board seat can contact another board member.
Old Business
Mariani - Grub and mulch application. Because of the very mild winter, Mariani is recommending a grub preventative application on the soil. Additionally, every couple of years, mulch has been added to the common areas. Both items had been budgeted for. The board members voted unanimously for both applications.
Newly constructed path. The new path has areas where stones are exposed without the crushed limestone covering them. The solution from Mariani would be to groom the path by adding more fines to fill in the areas where the surface is coarse to repair the path. Mariani will provide a proposal to repair the path.
Mariani explained that the treatments they do to the property are synthetic. There are some organic products available, but them come at a much higher cost.
We have Emerald Ash bores on our property, and they will kill the Ash trees eventually. Sarah will ask Dave Story from Bartlett Tree to survey our property and provide home owners an estimate for eradicating the Emerald Ash Bores. There is a new, more inexpensive treatment that is now available. The treatment lasts for 2 years.
Pond maintenance had not been started yet due to the water temperature.
New Business
2012 Budget was formally approved. We now have one years worth of operating budget in reserves, on our way to our goal of two years operating budget in reserves.
CICAA (Common Interest Community Assoc. Act) is a new act that went into effect in 2012. In that act it states that Homeowner's must hold 4 public meetings per year. Glenmore Woods will conduct plan the next 3 homeowners meeting for the year and make them known to homeowners.
Street Conditions - The expected life of a street is 15 to 20 years, and our street is approaching that age. Cold patching might not be enough, and we need to investigate the best options for street remediation. We will invite a trustee from the Village of Green Oaks to the next meeting to learn more. Paul Herring has this action item.
Buckthorn - Frank Keres is going to contact the office of Ann Mains (Chairman of the Lake County Forest Preserve) to see if there is any assistance the Lake County Forest Preserve, Lake County or the State could provide to eradicate buckthorn from our neighborhood. Sarah will also look into a certified clearing of quote of area 2 (attached aerial image) that includes painting and debris removal.
Sarah to get a quote from a site utility plumber to drain area 1 (attached aerial image) to the box culvert on Ashford drive that was disrupted with landscaping.
Frank will contact a civil engineering that can survey the property and let us know what we can and can't proceed with in a 15 year plan to improve and maintain the property, as well as ask a Village Trustee about the overall drainage/civil engineering plan.
Include in the conversation with the Village of Green Oaks trustee how the alternative electric has been received and working.