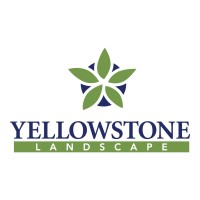 Yellowstone Landscaping is starting its partnership with Glenmore Woods starting in 2023. They started on April 15th, and their schedule for the year is below. The contract specifications are below the schedule below. The service day this year for Glenmore Woods will be Mondays, weather permitting. 
Below is the schedule for the growing season April - November 2023:
GLENMORE WOODS HOA

 



Dates Specific

Frequency

Recommended




April




May




June




July




August




September




October




November

Landscaping Maintenance Begins

Incl

4/15

Monthly

4/15

x

x

x

x

x

x

11/15

Spring Clean-up Due

Incl

4/15/- 5/30

Once/year

4/15

5/30

 
 
 
 
 
 

Spring Walk with Landscaper

Incl

TBD

Once/year

 

TBD

 
 
 
 
 
 

Landscape Maintenance Ends

Incl

11/15

 
 
 
 
 
 
 
 

11/15





Times for fertilization-LAWN





Incl

 




4 times/year

RND 1-

Pre-emergent crab grass control, broadleaf weed control and premium grade fertilizer 

 
 

RND 2-

Premium grade fertilizer and broadleaf weed control. 

 

RND 3-

Premium grade fertilizer and broadleaf weed control. 

 



RND 4-

Premium grade fertilizer 

Time for Pre-Emergent- BEDS

Incl

Once/year

Once/year

x

x

 
 
 
 
 
 

Weeding of beds/tree rings

Incl

Weekly

Weekly

x

x

x

x

x

x

x

x




Pruning schedule-

Shrubs up to 6ft. 

Deciduous Trees up to 10ft




Incl




Twice/season




Twice/season

 
 

RND 1 of

Shrub Pruning (flowering shrubs on hold) 

Deciduous trees up to 10ft

RND2 of

Flowering Shrubs after flowers harden

 
 
 

Bed edging schedule

Incl

Monthly

Monthly

Mechanical bed edging 

Mechanical bed edging

LINE TRIM

LINE TRIM

LINE TRIM

LINE TRIM

LINE TRIM

LINE TRIM

Sidewalk edging schedule

Incl

Once per month

Monthly

X

X

X

X

X

X

X

 
Yellowstone Contract Specifications for Landscape Maintenance:
GENERAL SERVICES
Clean up (policing) of landscape grounds to remove miscellaneous debris, branches, etc., will be done in conjunction with maintenance service visits.
SPECIFIC SERVICES – LAWN

Spring Clean-Up
Spring clean-up is to be completed as soon as weather and ground conditions permit and no later than 45 days from the start of the contract. Spring clean-up to include the following activities:
1. Hand rake, blow or remove (as appropriate) leaves and debris from rock and shrub beds. Debris will be disposed of at an offsite disposal or compost facility.
2. Remove all debris and leaves from development. Do not use wild areas or surrounding land for disposal site.
3. Sweeping/blowing of drives, walks, walkways and steps of landscape debris.
4. Ornamental grasses, as well as any perennials that were left for winter interest will be cut back to horticultural standard.
5. Please note, to ensure quality of service and safe operations, the first few days of April will be focused on landscape crew orientation and safety training. Service may or may not be provided to your property during this time. This essential training will not impact the completion of spring clean-up within 45 days of the start of the contract. (Weather dependent)
Mowing
1. All mowing shall be done in a neat and orderly manner. Equipment shall be moved onto and off the area in such a manner that will minimize tracks or marks that will detract from the finished turf.
2. All turf areas will be mowed, as needed, to maintain a height of three to three and one-half (3 to 3-1/2) inches within a seven-day cycle. This shall be interpreted to mean weekly mowing except in those weeks where the grass does not reach a minimum of one (1) inch growth from the prior week's cutting.
The end of the week shall be considered Friday, at 5:00 p.m. If, due to weather conditions, the grass must be cut on weekends to complete the weekly cutting schedule. This must be approved by the Managing Agent.
3. Mowers shall be kept sharp and in good adjustment at all times during the mowing. The grass must be cut evenly so that no ridges remain in the finished cut to the best of ability based on the property's contour/terrain.
4. All mowing equipment shall be operated in a manner that will prevent damage to trees, shrubs and other property from collision. Any damage will be paid for by Yellowstone Landscape.
5. All turf areas adjoining hard surfaces, obstructions and cultivated areas shall be kept neat by edging and/or trimming.
6. All grass clippings and debris, whether from mowing or edging, shall be removed from the sidewalks, streets and entrances by the end of the service day.
7. No debris shall be placed in the Association's garbage container for disposal.
8. Grass next to foundations, fences, siding, light poles, decks, signage, air conditioning units, lamp posts, curbs etc. shall be trimmed to keep a neat appearance. (Important, please refer to #9 below).
9. To protect Yellowstone Landscape and the client from potential damage during the performance of these contracted services, the following will be applied:
When the turf abuts foundations, fences, siding, light poles, decks, signage, air conditioning units, lamp posts, etc., Yellowstone Landscape will submit a proposal to create a "buffer" of an approximate 12" wide area consisting of mulched or planting bed space. These improvements will greatly reduce the potential for damage to equipment and structures during regular performance of the contracted services. Proposals for "buffers" not approved will release Yellowstone Landscape from liability for damages to these areas.
It must also be noted that any cables, wires, any and all irrigation components, etc. not buried to specification (at least 6") will be the responsibility of the appropriate entity in the case where they may be damaged while Yellowstone Landscape is carrying out contracted services such as edging of beds, edging of walks, cultivation, etc.
Fertilizing & Weed Control
All lawn areas shall be fertilized four (4) times during the total season at a minimum of 3.5 lbs. of active ingredients (see below) per 1,000 square feet and all lawn areas shall receive three (3) applications of broadleaf weed control. All applications of chemicals shall be at the manufacturer's recommended rate and applications to be applied by an Illinois Licensed Applicator and flagged per state regulation as follows:
March/April/May – Pre-emergent crab grass control, broadleaf weed control and premium grade fertilizer
June/July – Premium grade fertilizer and broadleaf weed control.
Aug/Sept – Premium grade fertilizer and broadleaf weed control.
Oct/Nov – Premium grade fertilizer
Sidewalk Edging
Complete edging of grass adjacent to all sidewalks shall be performed seven (7) times during the season. The work shall be performed during the months of April, May, June, July, August, September, and October.
Fall Clean-Up
1. To be completed by end of contract, weather permitting.
2. Raking of leaves and debris as required around buildings.
3. Last mowing to be cut at 2-1/2 inches.
4. Sweeping/blowing of sidewalks and guest parking areas of landscape maintenance related debris.
5. Removal of debris and leaves from the landscape grounds.
6. Additional clean-up can be completed on a time and material basis after contract expires, if required or requested.
7. When necessary, large accumulations of leaves shall be removed prior to each mowing.
8. Perennials will be cut back according to species and value to winter landscape.

SPECIFIC SERVICES – PLANTING BEDS

Bed Care
1. Pre-emergent and/or weed control in the planting beds shall be accomplished one (1) time each season. The herbicide will be applied at the manufacturer's recommended rate.
2. The process of spot weeding plant beds shall be done during weekly services. This is a continuous process that will target specific areas each week to ensure monthly weed management. Bed cultivation is completed only in beds where mulch exists. Cultivating non-mulched beds can cause harm to vitally important tree and shrub roots.
April/May - Cultivate, weed inhibitor and edge beds.
June, July, August - weed beds.
September - Cultivate beds, edge beds
3. Groundcover & Perennials will be maintained as follows:
a. They will be cleaned of debris as part of spring clean-up.
b. Groundcover will be trimmed twice (2) per season.
4. Annual planting beds will be weeded and cultivated as above. Planting of annual flowers and additional maintenance such as fertilization, watering, general maintenance (dead heading) and removal of spent annuals will be quoted under a separate proposal and implemented upon managing agent's approval.
5. Small red flags from Yellowstone Landscape are available for individual homeowner's beds to indicate exclusion to all Yellowstone Landscape bed care service.
Pruning – Shrubs and Hedges up to 6 Feet in Height
1. All deciduous and evergreen shrubs shall be trimmed each growing season at the proper time of the year for the specific species and variety of each plant to achieve the following:
a. Retain the individual plant's existing plant form symmetry and conformation and prune to eliminate branches, which are rubbing against structures, i.e., buildings, A/C unit etc.
b. Assist the plants in maintaining and improving their natural size, shape, scale and conformation in the total landscaped picture of which they are part.
c. Special requests of shrub trimming within the contracted number of trimmings by address will be an extra charge.
2. Deciduous and flowering shrubs shall be properly pruned immediately after the blossoms have cured, with top pruning restricted to shaping the terminal growth, removal of interfering branches and control of the height of the plant.
Hedges, both evergreen and deciduous, shall be trimmed (sheared) two (2) times per season during the months of June and August.
3 Dormant and/or rejuvenation pruning can be done at an additional charge during the winter months.
4. Large shrubs and ornamentals over 6' in height may be trimmed at an additional charge.
5. Small red flags from Yellowstone Landscape are available for individual homeowner's beds for exclusion of all Yellowstone Landscape bed care service.
Insect and Disease Control
1. Spraying for insect or disease control shall be done at a proposed additional cost with written approval from the Managing Agent, by Yellowstone Landscape for the specific problems and treatment.
2. Yellowstone Landscape will inspect landscaped areas for disease and pest damage that surpasses an economic injury level. (Integrated Pest Management)
3. Insecticides and fungicides will be applied by a licensed Yellowstone Landscape operator.

SPECIFIC SERVICES DECIDUOUS TREE PRUNING – TREES UP TO 10 FEET IN HEIGHT
1. All deciduous trees shall be pruned to provide clearance for pedestrian traffic up to 10' as well as to eliminate dead or damaged branches and to remove "suckers".
2. Tree service including tree health care must be performed to ANSI standards. Tree services outside of the contract scope will be proposed at an additional cost.