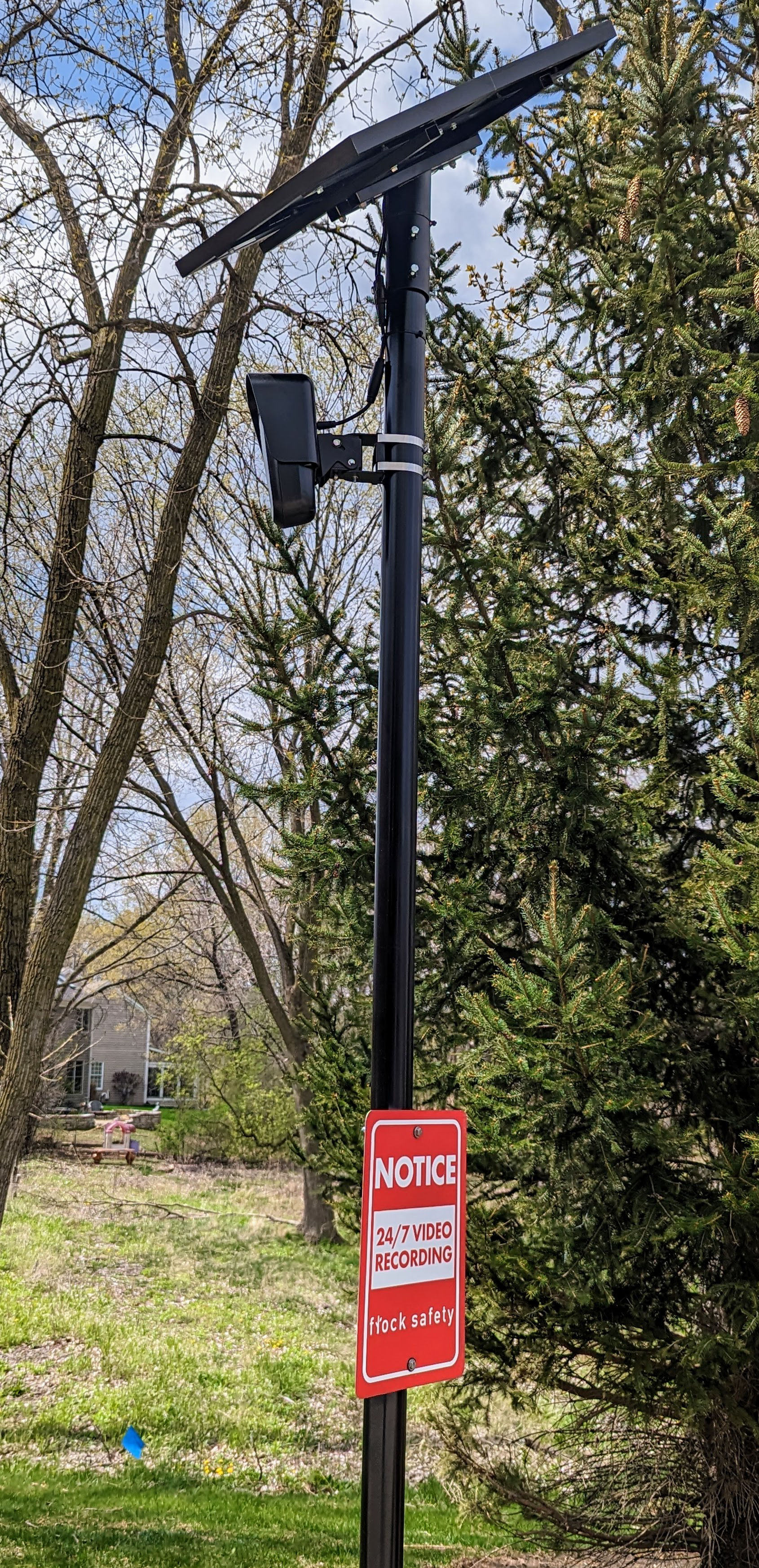 A Glenmore Woods Homeowners AGM Meeting was held on Tuesday, April 11th, 2023, at 7:00 pm. The meeting was virtual over a conference bridge. These meeting minutes are in draft form, as the HOA has not yet approved them.
Glenmore Woods HOA AGM Meeting, April 11, 2023 Agenda
Yellowstone Client Representative Introduction
Approval of the minutes from the October 18, 2022 Meeting
Re-election of Board Members
Ratify the budget for FY2023
Flock Safety Update
Native Restoration Update
Financials Update
Open forum
The date for the next meeting
Board Members: Sue Ebert, J.V. Proesel, Roy Ladd, Martin Caldwell, Joe Sturonas
Property Manager: Sarah McMaster
Homeowners: 9 present
The meeting commences at 7:00 pm
Yellowstone Client Representative Introduction
Glenmore Woods has contracted with Yellowstone for Landscaping Services. Yellowstone will start after April 15th. 
Lucy Lara is the Account Manager for Glenmore Woods
10-year veteran of Yellowstone
Degree in Horticulture
Certificates in: Landscape Maintenance, Landscape Design, Arboriculture, Illinois Pesticide Commercial Applicator license
To Contact Lucy, https://www.glenmorewoods.org/index.php/contact-us-mainmenu-3/27-board-associates/25-lucy-lara
Lucy presented an introduction to Yellowstone that can be found here.
Jonathan Lopez is the supervisor for Glenmore Woods. 
If there areas of your lawn that you don't want to be touched temporarily, you can mark of areas with your own markers, or you can obtain flags from Joe Sturonas' home (28607 Windmere Court) on the porch. 
Yellowstone does not pick up grass clippings but provides effective mulching kits. 
Turf applications will be marked with white flags. 
Leaf pickup in the fall with be collected by a leaf truck. 
The contract does not include core aeration. 
Lucy is open to meet with any homeowner at their home to address any concerns. 
Approval of the minutes from the October 18, 2022 Meeting
Motion By: Roy to approve the meeting minutes
Seconded By: Sue
In Favor: 4, Opposed: 0; Abstain: 0;
Re-election of Board Members

Roy Ladd
J. V. Proesel
Martin Caldwell
Motion By: Sue to approve all nominees
Seconded By: Joe
In Favor: 4, Opposed: 0; Abstain: 0; 
Ratify the budget for FY2023
Motion By: Roy to ratify budget for FY2023
Seconded By: Martin
In Favor: 4, Opposed: 0; Abstain: 0;
Flock Safety Camera Update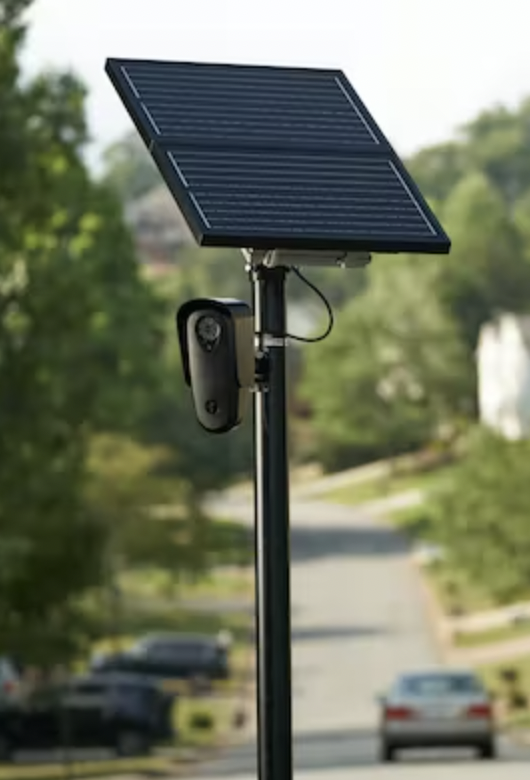 What is Flock Safety?
A camera system that is motion activated and takes high-resolution pictures (not video) with License Plate Reader Cameras. The pictures are uploaded to the Flock Safety cloud to which Glenmore Woods would have access. The pictures are uploaded over LTE, so we don't have to worry about an Internet connection.
It is sold as a subscription. If the camera breaks, it is replaced by Flock Safety. If a better camera becomes available, Flock Safety replaces it.
Year 1 - $2,750 ($2,400 subscription + $350 Install Fee)
Year 2 - $2,400 (subscription)
Privacy
All residents can add their license plates to the "Safe List". Any license plate on the safe list will not be visible to other residents.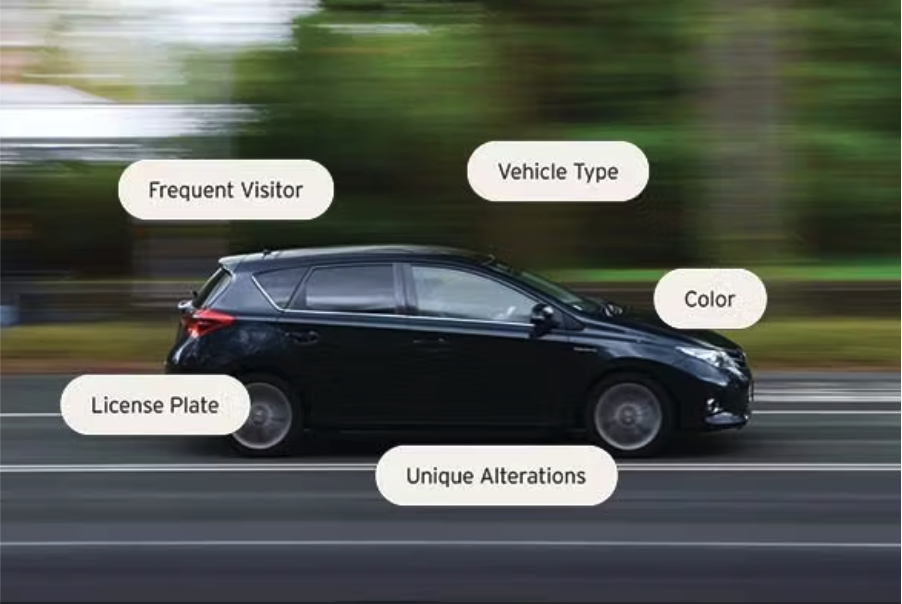 Search includes the following attributes:
Vehicle type (Cars (coupe, hatchback, convertible, sedan, and wagon), SUV, Pickup Truck, Van (minivan or work van), Semi Truck, Bus, Motorcycle, Golf cart, Trailor, Bicycle), make, color, license plate state, missing / covered plates
Unique features like bumper stickers, decals, and roof racks.
Law Enforcement
Glenmore Woods has allowed the Lake County Sheriff to have access to image captures of our camera feed which includes:
- Gain the ability to run searches with image captures from Glenmore Woods
- Be alerted for any "hotlist hits" that enter your community. This includes stolen vehicles/plates or vehicles with an outstanding warrant, amber alert, and silver alert.
- Should a crime happen, LCS will be able to partner with Glenmore Woods more effectively since they will have access to the evidence/data
Village of Green Oaks
Approved installation of two Flock Safety cameras in the vicinity of Glenmore Woods.
One camera will be placed west of the Glenmore Woods entrance on Rt. 176
One camera located further down Rt. 176 near the tollway off-ramp
Completed installation of the camera on 4/14/2023
Flock Safety Camera in Lake Forest
The Lake Forest Police Department responded around 12:02 a.m. Tuesday, March 7th, to Academy Road north of Route 60 after receiving an alert regarding a stolen vehicle.
A FLOCK Safety license plate recognition camera detected a stolen Jeep traveling into the Academy Woods subdivision from Route 60, according to a police report.
Police quickly located the 2008 Jeep Cherokee as it was leaving Lake Forest Academy property.
Native Restoration Update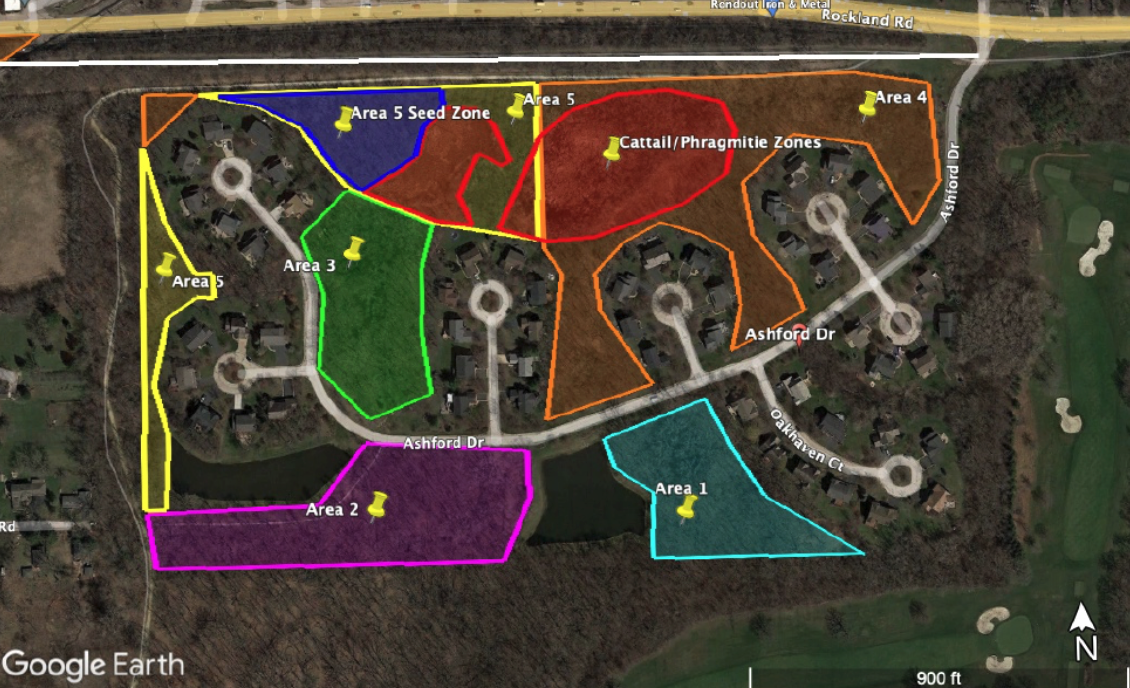 Native Restoration plan for 2023:
- One Stewardship for Areas 1, 2, 3
- Two Stewardships for Areas 4, 5
- Seeding for Area 5
 N/A
Motion By: Roy to adjourn the meeting at 7:45 pm
Seconded By: Sue
In Favor: 4, Opposed: 0; Abstain: 0;