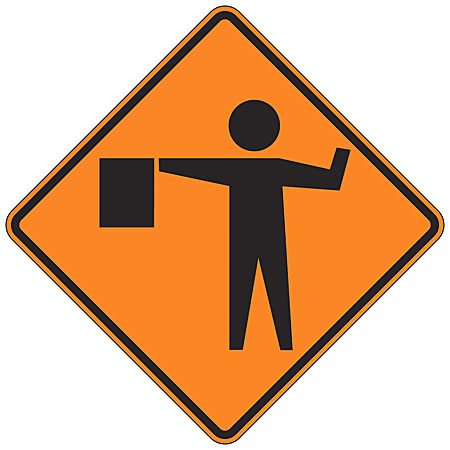 UPDATE 7-13-2020:  Curb removal and replacement as well as drainage repairs are slated to start the week of 7-13-2020. Damaged sections of the concrete curb will be removed and replaced and select drainage structures will be repaired. There is not a set date for milling of the existing pavement at this time, but it will follow the concrete repairs.

On May 13th at 7:00 pm,  Ben Metzler, Village of Green Oaks engineer, and Bernard Wysocki, Village of Green Oaks President, provided a very informative webinar on the scope and the continuing Road Improvement Project for 2020. The entire webinar can be replayed here, but in this post, I tried to capture the information relevant to Glenmore Woods.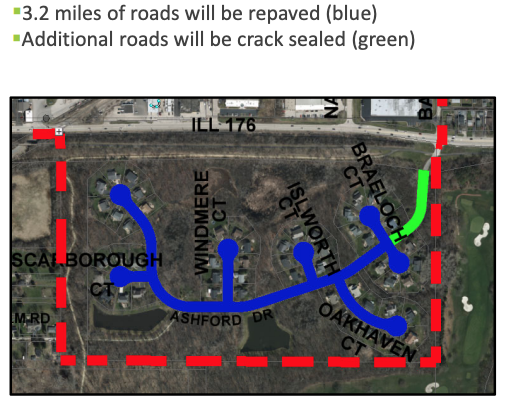 Beginning in late May/Early June the Road Rehabilitation Project will begin. The extent of work includes milling, pulverization, and full-depth reclamation with cement stabilization. Curb repairs and structure adjustments will be completed as part of this. The Contractor is Peter Baker and Son Company and the Engineer is RHMG Engineers, Inc.
For Glenmore Woods, here is the mill and overlay construction sequence:
1. Drainage work and curb removal & replacement
2. Pavement removal (4") via milling (will be dusty during this process)
3. Pavement/base patching
4. Placement of first asphalt layer
5. Manhole adjustments (in the pavement)
6. Placement of second/final asphalt layer
7. Landscape restoration
Ben mentioned that although there is not a published schedule yet, Glenmore Woods would likely begin first in conjunction with the Rt 176 re-pavement. It will take several weeks overall to complete Glenmore Woods. There could be periods of activity and inactivity during that time. Mailboxes will not be moved during this process. There should be no impact on anyone's driveways in Glenmore Woods unless there needs to be curb repair adjacent to your driveway. 
If you have questions during construction you can contact Village of Green Oaks – 9 a.m. to 2 p.m. 847-362-5363 or Scott Reisinger with RHMG 847‐668‐3141. You can also submit questions to This email address is being protected from spambots. You need JavaScript enabled to view it. and This email address is being protected from spambots. You need JavaScript enabled to view it.. Please include a phone number and follow up contact information.