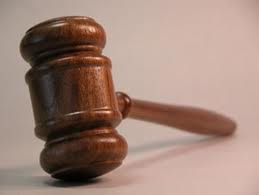 Glenmore Woods Home Owners Association meeting was held on December 19, 2019, at 7:00 pm. The meeting was at the Mariani offices at 900 North Shore Drive, Lake Bluff, IL 60044. The meeting lasted 75 minutes. The minutes from the meeting follow.
These meeting minutes have been approved by the HOA.
Glenmore Woods Homeowners Association
General HOA Meeting
900 North Shore Drive
Lake Bluff, IL 60044
Thursday, December 19, 2019
Glenmore Woods HOA Meeting, December 19, 2019 Agenda:
Matt Ueltzen from Lake County Forest Preserve on Buckthorn Eradication
Approval of the minutes from September 30, 2019 Meeting
Native Restoration Proposal
Review Mariani Proposal
Review Budget for FY2020
Real Estate Tax Appeal Proposal Update
LCFP Shrubs due January 1st
Open forum
The date for the next meeting
Board Members: Sue Ebert, Roy Ladd, Joe Sturonas, Martin Caldwell(Conference)
Property Manager: Sarah McMaster
Guests: Matthew Ueltzen (LCFP Restoration Ecologist)
Homeowners: Justin Berger, Michael Fein
Meeting commences at 7:00 pm
Matt Ueltzen from Lake County Forest Preserve on Buckthorn Eradication
Glenmore Woods has been invited to participate in the Lake County Forest Preserve Tree and Shrub sale. Please see the Excel Spreadsheet Tree and Shrub Order Form. All the prices are estimates and include delivery. The Lake County Forest Preserve needs all orders by January 14, 2020. Please email all order forms to Joe Sturonas (jasturon <at> gmail dot com), and we will send one order for all of Glenmore Woods.
The order forms include a species list with some estimated costs per plant (LCFPD wholesale prices). The highlighted species (in red) are ones that LCFPD would recommend for Glenmore Woods, as these are found elsewhere within the preserve and in similar habitats. In general, 5-gallon material is ~2 feet tall; 15-gallon material is ~4 feet tall, and 1-inch trees are ~6 feet tall.
LCFPD has had great success with these species, with annual survival rates of over 90% in areas that rarely get any follow-up. LCFPD would expect even better results in Glenmore Woods if residents can provide some follow-up watering.
We will know right after the year if LCFP will work with Glenmore Woods on the balance of the buckthorn clearing. Assuming that things come together with LCFP, they would need Glenmore Woods's commitment by mid-summer for a 2021 clearing.
Approval of the minutes from September 30, 2019 Meeting
Motion By: Sue to approve the meeting minutes
Second By: Roy
In Favor: 4, Opposed 0; Abstain: 0;
Native Restoration Proposal
Native Restorations provided a proposal that covered the stewardship for areas 1, 2, 3 and 4. We had several questions regarding the need and purpose of the items in the proposal. We discussed the need to balance the necessity to maintain the buckthorn clearing with the cost.
Reviewed the Mariani proposal and questions on the cost and terms came up, with Sarah to reach out to Chris for clarification.
Reviewed the budget for FY2020. Due to increased expenses regarding Landscaping and Landscaping Extras (Emerald Ash Borer, Common Area Mulch, Buckthorn Stewardship), and the lack of any increase in two years, we are obligated to increase assessments by $10/month in order to balance the budget. This represents a 4% increase which matches the rate of inflation for the last 2 years.
Motion By: Roy to increase assessments
Second By: Joe
In Favor: 4, Opposed 0; Abstain: 0;
Real Estate Tax Appeal Proposal Update
There has been no update from Kovitz Shifrin Nesbit regarding the Tax Appeal. Sarah to contact Kovitz Shifrin Nesbit.
Justin indicated that the Green Oaks road improvement is ahead of schedule, and Glenmore Woods will be targeted for 2020.