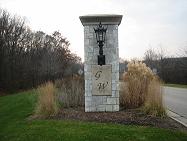 Glenmore Woods Homeowners Association
Meeting Minutes - December 15, 2013, 5:00pm
Meeting minutes from the Glenmore Woods Home Owners Association Board meeting. 
Joe Sturonas Home
Board Members: David Coughlin, Bruce Watts, Joe Sturonas
Homeowners: Tim Cummins
Meeting minutes are below:
Reviewed Follow up Business

Update on the repair of the streetlight on Isleworth

Update on clean out the box culverts.

Waiting on proposal from Mariani

Update on the quote from Mariani on the French drain between Windmere and Ashford Drive.

Waiting on proposal from Marinai

Update on the quote to drain the area between Oakhaven Ct. and the first pond.

Waiting on proposal from Mariani

Update on a fountain in the first pond would be attractive and would help with algae build up.

Received and reviewed 

proposal

 from Environmental Technologies. Deferred d

ecision

 to delay decision until AGM.

Buzzing noise off Bradley road industrial park

Reviewed latest correspondence from International Precision Components Corporation, plant #2 located at 28251 N Ballard Drive, Lake Forest, IL 60045.

Discussed Imprellis offer from DuPont through Mariani

Questions to Sarah from conversation:

Why is DuPont 

settling

 with Glenmore Woods, Mariani 

administered

 the Imprellis that killed the trees, why is this not with Marini. 

What is the cost to replace 5 trees

Have those property owners been contacted?

What is the cost estimate from Marini to care for the 11 trees that were not killed but affected?

Has Mariani been contacted by DuPont or anyone else regarding the offer by DuPont?

What is the status of the class action lawsuit with DuPont?

Is there an expiration of the offer from DuPont?

Would there be any money that would have to pass through the homeowners, or just through GMHOA and Mariani?

Update on Vacated board member position

Still no interested candidates for the open board member position.