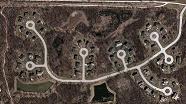 Glenmore Woods Homeowners Association held their fourth and final for 2012 Homeowers Meeting on Sunday December 2, 2012 at 7:00pm. The meeting was at the home of John Lucas. The meeting lasted 60 minutes. The minutes from the meeting follow.
In attendance:

Board Members: John Lucas, David Coughlin, Bruce Watts, Joe Sturonas

Homeowners: None Present


Existing Business
Set the Agenda for the February 6 AGM
Sarah will contact a Trustee from the Villiage of Green Oaks to see if they would be so considerate to show up to our meeting on February 6, 2012.
Green Oaks Trustee update

Development between Toll Road and Harley Davidson?
Metra Superstation update?
Road update? Appreciate all the road repairs. Curios what are the plans for the future?
Does Green Oaks have a noise ordinance?
Plans for Supressing Train horns on Rt. 176
What are the plans for the Northside of Rt. 176, is there a long term plan?
We discuss the goals for the reserve funds, and we all agree we should have at least 1 years worth of operating income.
Set action items potential cooperation with Lake County Forest Preserve on buckthorn removal
New Business
Noise coming from Bradley Road, some type of very loud HVAC, Bruce to investigate.
Looking for an additional board member
Prioritize what we would like to accomplish as we have achieved our reserve goals.