Green Oaks Public Hearing on Electric
Details

Created on Saturday, 27 April 2013 20:11
Written by Joe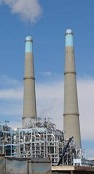 The Village of Green Oaks will be holding two public hearings on its' Electric Aggregation Program of Operation and Governance. Both hearings will be held on April 29th first at 3:00 pm and again at 7:30 pm for those who are unable to attend the earlier hearing. Location will be at the Village Hall ~ 2020 O'Plaine Road here in Green Oaks. To learn more, please call Integrys Energy Services at 855-328-1358 or you may visit their web site at powertoillinois.org.
2013 AGM Meeting Minutes
Details

Created on Tuesday, 12 February 2013 10:48
Written by Joe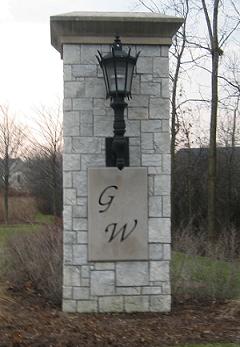 Glenmore Woods Homeowners Association held their Annual General Meeting on Wednesday February 6 2013 at 7:00pm. The meeting was at the Mariani offices at 900 North Shore Drive, Lake Bluff, IL 60044. The meeting lasted 40 minutes. The minutes from the meeting follow.
Board Elections 2013
Details

Created on Sunday, 09 December 2012 06:23
Written by Joe

The Glenmore Woods Homeowners Association will be holding elections at the Annual General Meeting (February 6, 2013). There are a total of 3 seats open. Two board members are up for reelection, while another board seat remains vacant. John Lucas and Bruce Watts have their term ending. Both have indicated they wish to run for another 2 year term.
If anyone else is interested in running for the board of the Glenmore Woods Homeowners Association, please contact one of the existing board members or Sarah McMaster. Contact information for board members is on the Contact Us section at
www.glenmorewoods.org
.
Dormant Pruning
Details

Created on Thursday, 13 December 2012 20:08
Written by Joe

The question of dormant pruning has come up, so here is an explanation as to what it is and why it could be helpful. The question really came up because Mariani quoted some homeowners for dormant pruning, and the wanted to know if dormant pruning was already included in what we contract Mariani for?
Lake County IL Coyotes
Details

Created on Sunday, 09 December 2012 12:18
Written by Joe Sturonas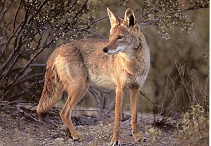 Coyotes have been in the Lake County IL area since before the 1800's, and it is not unusual to see Coyotes in the Glenmore Woods area from time to time. Many residents have even heard Coyotes at night. Coyotes have been given a little more attention because there have been news stories of Coyotes in the Chicago city limits, specifically in Wrigleyville.
The Lake County Illinois Forest Preserve has a very good guide on Coyotes than can be found here. Lake County also has a "Coyotes in Lake County: Who to Call and When" guide.  This guide tells you who to call if a coyote is acting aggressively toward a human or a pet within a Forest Preserve, or if coyote is in a confined area and is unable to leave.